Right now, I am loving t-shirts. I've always had my basic tees and they're usually my go-to but right now I am loving them even more. I find myself wanting printed/graphic tees and wanting to dress them up with bauble necklaces and pretty heels. As we transition into fall, I know I'm going to be pairing my tees with blazers and I'm also thinking some leather pants. Oh the options are endless!
Asos tee – longer to wear with tights
Sincerely, Jules – Love all her shirts
Sincerely, Jules – Comes in white as well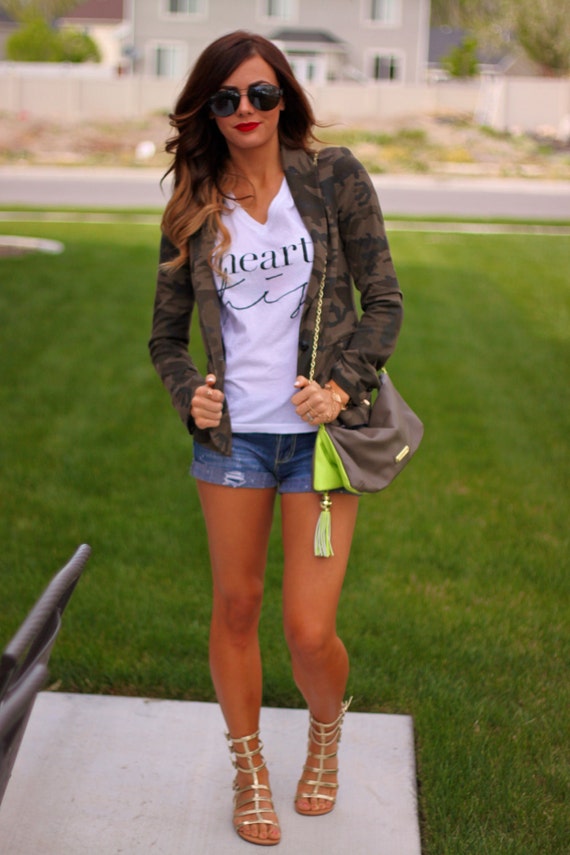 Etsy – Love the different fonts on this shirt
Scotch & Soda – love the 3/4 length sleeves
Garage – Love the water colour font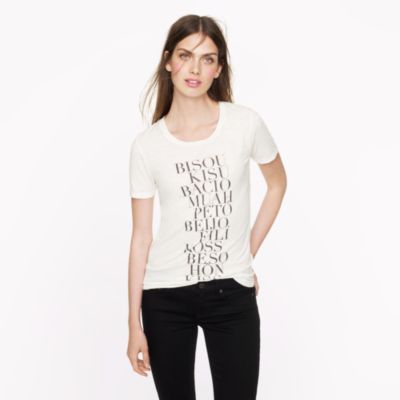 J Crew – Kiss kiss tee, love different languages
These are just a few I've had my eye on for a little while. What's your favourite look right now? I'd love to know! Have a fabulous long weekend everyone xo.